STORE HOURS
9 TO 6 CDT
GMT minus 5 hours
Monday thru Friday
Do not call on
Sat. Sun. please

BLUE LINE
PIANO MOVING EQUIPMENT

ORDERING INFORMATION:
MINIMUM ORDER:
Minimum Order $20
SHIPPING POLICY:
Priority Mail shipping for most items. UPS by request.
You MUST browse the Catalog area, and try to learn what you want. We no longer search our catalog for you.
Have this information ready:
1. Description of parts
2. Part Numbers
3. Prices
4. Dimensions where needed
BEFORE you call us please.
Make sure you are in the catalog area for your kind of piano--
Such as Grand Pianos,
Full Uprights, Spinets, etc.
If you are confused, call us for assistance.
If we do not answer the phone, we are probably here-- Just leave a message- we will return your call (it may not be the same day).
:-)
Key words: Made in USA
There are cheaper products out there, but if anything goes wrong, or if you
need new wheels, you may be out of luck.
These products were developed by a piano mover who had moved pianos
for many years for a living. He one day decided to make his own piano
mover with pneumatic tires so he could move piano across gravel parking
lots and lawns. Out of this invention came a whole line of products which
come out of real life piano moving experiences.

SEARCH THE WHOLE SITE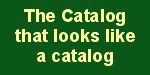 IF YOU DO NOT SEE WHAT YOU WANT HERE, TRY THESE PAGES:
MOVING, HANDLING, AND SAFETY EQUIPMENT
Moving pads, shrink wrap, piano skid, E-straps, door jamb
protectors, skates, arm power moving straps

Large skids on wheels and Double Ended Moving Trucks

If you came here looking for permanently attachable
Trolleys, Grand Transporters, or Grand Spider Trolleys,
CLICK HERE to see our selection.
BLUE LINE MOVING EQUIPMENT
Where ever you see Blue, that is steel construction hand welded.
No spot welds anywhere. Every weld is four points, not just two.
You can find cheap versions of these products imported from China
and copying this product. My supplier pioneered the All Terrain
Dolly because of moving situations they encountered in their piano
moving business.

The gray wheels you see are by Colson, the best wheel maker for the
moving industry. They are very expensive, but they last and last and
take abuse well. The pneumatic tires on the All Terrain Dolly are very
costly also. Any dolly with tread on the wheels is going to make trouble
for you. It will pick up gravel and mud, and it will scuff and chafe as
you try to turn corners.

Unless noted otherwise, all dollies ship UPS or FedEx.

Shipping Policy:
We get your ZIP code, and we find the actual
shipping cost, and that is all we charge.

Quantity:
If you are buying more than one item on this page,
or a cover or bench with something here,
we will talk about a discount.
ALL TERRAIN DOLLY
This 6 wheel pneumatic tire dolly can carry any piano across grass, rocks, gravel, some sand and unleveled terrain. No more using pieces of plywood or hiring extra help to carry the item across the yard.
Tires do NOT have tread. This allows for smooth cornering without scuffing and marking of the floor.
* 42" long x 19-1/2" wide x 10-3/4" high
* 6 - 9" wheels with pneumatic tires
* Center wheels are set 1" lower for easy turning
* 45 lbs with a 53 lb shipping weight
*Available with E-Track $ 35.00 added
With E-Track: Add $ 35.00
Part Number- PME-ATD Price: $ 399.00


VAN LINE DOLLY
This four wheel pneumatic tire dolly is great for carrying heavy loads through grass, light brush, gravel and some sand. Although this dolly can carry over 1000lbs, we recommend using our ATD (All Terrain Dolly) for loads over 400lbs going over rough terrain. Many moving companies tell us the Van Line Dolly has become their primary moving dolly.
* 36" long x 19-1/2" wide x 9-1/2" high
* Four 9" pneumatic tires
* All steel construction
* 33 lbs with a 36 lb shipping weight
*Available with E-Track $ 35.00 added
With E-Track: Add $ 35.00
Part Number- PME-VLD Price: $ 339.00






DIGITAL PIANO DOLLY
This item is perfect for moving digital pianos and organs. The three platforms support all of the contact points. It is not intended for moving acoustic pianos.
A dolly without the center platform will easily allow damage to pedals.
* 58" long x 18" wide x 8" high
* 5" Colson Performa swivel wheels that do not leave marks on floors
* 27 lbs with a shipping weight of 34 lbs
With E-Track: Add $ 35.00
Part Number- PME-DPD Price: $ 229.00
Ships Motor Freight



EXPANDABLE GRAND CHARIOT
This skidboard and dolly combination is a real "back saver" for movers. It reduces stress on the piano legs and/or pedals by raising the height at which you set down the piano. It also requires no lifting to place a dolly underneath the skidboard. This is the perfect tool for moves without steps or moves in which the steps can be ramped.
It expands from 6-1/2' to 8-1/2'.
Ships Motor Freight
* Four wheels that lock in 90 degree angles independently, or free castering when locked open. Lock two front wheels and the rear wheels to caster, and one man can steer the load easily down long hallways.
* Spans multiple steps at a time
* Ideal for concert grands
Weight: 55 lbs
Available with E-Track at NO EXTRA CHARGE
Part Number- PME-EGC Price: $489.00
Ships Motor Freight only
Custom made arrangements available.
Policy-- No returns on custom made products.

5 AND 6 FOOT SKIDBOARDS
5' And 6' Skidboards Piano Moving Equipment - Skidboard Our skidboards have a steel sub frame which provides unsurpassed strength and durability. Two Colson 4" wheels with precision ball bearings at the headboard allow the mover to "roll" the piano to the stairs or repositioning the dolly at a few steps. Oak runners combined with nylon skids make this board ideal for sliding up or down flights of stairs.
5' Skidboard
* The long carpeted board is 5' long
* 68-1/4" long x 16-1/2" wide x 14" high (overall size for shipping)
* Cotton web straps are sold separately
* 34 lbs with a 40 lb shipping weight
Part Number PME-SKBD-5 Price: $ 289.00
6' Skidboard
* The long carpeted board is actually 6' long
* 80-1/4" long x 16-1/2" wide x 14" high (overall size for shipping)
* Cotton web straps sold separately
* 41lbs with a 46 lb shipping weight

Part Number- PME-SKBD Price: $ 309.00

Both skids available with E-Track: $ 35.00 additional
Ships Motor Freight only
Custom made arrangements available.
9 Foot Model can be ordered.
Policy-- No returns on custom made products.







Pro Dolly
A straight wheel dolly
This dolly should be the industry standard. Reliable Colson 6 x 2 inch Performa "crowned" wheels and precision ball bearings provide performance unsurpassed by any other wheels available. This dolly operates on a "tilt and turn" design for the most control while traversing a ramp or threshold.
* 33" long x 18-3/4" wide x 8-1/4" high
* 6" x 2" Colson Performa "crowned" wheels with 5/8" precision bearings. With E-Track: Add $ 45.00
* Soft compound rubber wheels do not mark floors
* 22 lbs with a 26 lb shipping weight
Part Number- PME-PD Price: $ 229.00







Universal Dolly
Swivel Casters
For the mover who wants both the stability of a straight wheel dolly and the versatility of a swivel wheel dolly, the Universal dolly can handle any load. This is our heaviest four wheel dolly in the smaller line.
* 33" long x 18" wide x 8" high
* 5" x 2" Colson Performa locking swivel wheels that do not leave marks on floors
* 36 lbs with a shipping weight of 40 lbs
With E-Track: Add $ 45.00
Part Number- PME-UND Price: $ 269.00




SEE OUR NEW PIANO COVER OPTIONS !
VINYL IN SAND, WHITE, AND BURGUNDY
HEAVY DUTY MACKINTOSH AND SUPREME
MORE MOVING SUPPLIES AT THIS SITE:
MOVING, HANDLING, AND SAFETY EQUIPMENT
Moving pads, shrink wrap, piano skid, E-straps. Door jamb protectors, skates, arm power moving straps


ORDER BY PHONE WITH CREDIT CARD
CALL: (800) 338-8863

OR:
Go to Mail Order Form for printing:
Online help available



NP