STORE HOURS
9 TO 6 CDT
GMT minus 5 hours
Monday thru Friday
(800) 338-8863
1 (906) 864-1437

PIANO
WIRE OR STRINGS
PLAIN TREBLE
CLICK HERE to go to our page exclusively for BASS WIRE.
The average medium sized piano has about 230 strings, each string having about 165 pounds of tension,
with the combined pull of all strings equaling approximately eighteen tons.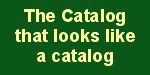 ORDERING INFORMATION:
MINIMUM ORDER:
Minimum Order $20
SHIPPING POLICY:
Priority Mail shipping for most items. UPS by request.
You MUST browse the Catalog area, and try to learn what you want. We no longer search our catalog for you.
Have this information ready:
1. Description of parts
2. Part Numbers
3. Prices
4. Dimensions where needed
BEFORE you call us please.
Make sure you are in the catalog area for your kind of piano--
Such as Grand Pianos,
Full Uprights, Spinets, etc.
If you are confused, call us for assistance.
If we do not answer the phone, we are probably here-- Just leave a message- we will return your call (it may not be the same day).
:-)
Piano wires are called "strings." Now, isn't that confusing?
Why not "wires" since they ARE wire?
Answer: Ask JS Bach or one of those fellows. I call them wires :-)
Replacing piano wire is not beyond the average mechanical skills IF
you read the chapters on the subject at Repair: Chapter Seven, Number 64.
Also, you must follow instructions in ordering very carefully. If you have
any doubts here, please send E-Mail.
For all parts possible I give you a diagram identity number so you can go to
the diagram and double check to see if you are ordering the right part. It is
impossible to give a "Back" button to return to so many pages, so please
use your browser's "Back" button.
Also, I give you a link to the page which tells how to make the repair or
installation of the new part.

YOU CAN NOW ORDER BY PHONE
EXHAUSTIVE WORD INDEX OF THE WHOLE SITE:

CLICK HERE for stringing tools


CAUTION:
Avoid handing piano wires with bare hands if possible.
Acids in perspiration greatly encourage rusting.
Also, do not let a roll of piano wire get out of control.
It can fill the room with wire at once, and it can cut
you and do serious eye damage.
Ideally, use goggles and gloves when working with piano wire. Store piano wire in the driest place possible.
When cutting a piece of wire from a spool, bend a 90 degree in the wire BEFORE you cut off what you want to use. This way, the bent wire will prevent the wire from pulling out of the brake.

PLAIN "TREBLE" PIANO WIRE
This is the wire with NO copper wrapping. This wire, at about size 12, is also used commonly to remove and install
automobile windshields. It has many uses outside of the piano trade. Ask any BATF agent.
Instructions for duplicating treble strings.
You MUST mic the old wires since the size changes are very small as
the scale progresses. Precise duplication of the diameter is essential for
volume matching.
METHOD ONE: To get a perfect match, mic the old wire in thousandths
of an inch and, using the chart below, determine the diameter of the new wire needed in
thousandths of an inch. Then find the size number in the left hand column.
METHOD TWO: Send a sample of your broken string in the mail.
Be sure to tape it to a piece of cardboard in your letter.
We no longer sell single cut wire pieces per note.




RÖSLAU WIRE From Germany
Note: When certain wire is sold in wire size 12 through 22 only, this is because these sizes are the
common sizes found on pianos. Much lighter or heavier wire is used in other applications.
We can deliver wire in large lots and quantities at reduced prices. SEND MAIL for information.
The ideal way to order is to mic your wire, and use the chart below to see which wire size you need.
You may also send us samples of the broken wire. Send a piece with no kinks and not rust if possible.
One Third Pound of RÖSLAU Wire-
See chart below for 1/4 and 1/2 lb. smaller size wire.
Our single rolls of RÖSLAU wire come only in the metal reels and with a brake attached,
as seen in the graphic below. This makes for a safe method of removing wire so that you
don't lose control. If you were to hold a spool of piano wire at arms length and just let go
of it, you would be amazed how it instantly uncoiled and filled the room with wire. It is not
a good idea to buy this wire bulk if you do not have cannisters or brakes already.
It can also be quite dangerous.
Metal spool of wire with brake
Size 12 through 22 only Order by wire size $ 23.75 per reel
Restringing Treble Wire Kit of RÖSLAU Wire for One Piano--
1/3 lb. reels-- Made in Germany

This kit of wire will restring the whole treble (plain wire)
in most pianos. 12 reels, each in its own reel.
The brake is available below-- Part Number SH168.
See the graphic to understand the added safety in this arrangement.
This keeps the wire from flying wild if you slip and let go of it.
Piano wire is very dangerous and can cut or injure eyes very quickly.
The kit includes one 1/3 lb. reel of each of the following sizes--
13, 13½, 14, 14½, 15, 15½, 16, 16½, 17, 18, 19, 20
To be sure you don't have an unusual piano, check this--
If the highest treble wire is not less than .031 in diameter, and the
lowest treble wire is not thicker than .045, the above set will work.
If you have different diameters than mentioned, we can still sell you
a special priced bundle, but we need the diameter in thousandths
of the highest and lowest wire.
Use a micrometer to measure thousandths of an inch.. Part Number-- SH-#3 $ 247.50
Brake for the above reels- This controls the wire better as you unwind it
and store it. One brake is enough if you transfer the brake from a
used reel as you move to the next weight wire. Also, by bending the
tab of the brake upward, you can straighten the wire as you unwind
it from the reel.
Part Number-- SH168 $ 3.00 each
One Pound of RÖSLAU Wire- Size 12 through 22 only Order by wire size $ 28.00
CAUTION: Open these rolls carefully
Five Pounds of RÖSLAU Wire- Size 12 through 22 only Order by wire size $ 140.00
Canister for holding wire rolls up to one pound
(Without this, you could have the wire escape from your control and
literally fill the room with wire. SH166 $ 8.25


Mapes International "Gold" Wire-
This piano wire is made to the highest international standards,
but it is made in the USA. It has a high resistance to elongation
making tunings of new wire last longer- It also has a brighter shine
than other brands. Where the wire can be seen, many technicians
choose this wire.
Size 12 through 24 only- SOLD ONLY IN 1 LB. ROLLS Order by wire size $ 27.00
Five pound rolls available-- SEND MAIL
SIZING YOUR OLD WIRE
There is a tool available for gauging plain wire, BUT it is very expensive.
I suggest you order wire one of two ways.
1. Send me a straight piece of the old wire so I can match it myself. OR
2. Measure the diameter of the wire with a micrometer in thousandths of an inch,
and use the chart below to choose the right wire size number.
If you are ordering by mail with an order form:
Be sure to write the amount--
1/3, 1/2, One, Two, or Five Pounds-- on the Description line of the Order Form.
If you are in a metric measure area of the world, HERE IS A CONVERSION SITE TO USE.
Wire sizes 12 through 21 come in a reel. Sizes 22 through 36 come in an X clip,
and you may want to buy a canister to hold the wire and dispense it more gracefully.
Cannisters are listed up this page.

AMERICAN
WIRE SIZE
DIAMETER IN
THOUS. OF INCH
APPROX FEET
PER POUND
W12
.029
440
W12½
.030
415
W13
.031
390
W13½
.032
366
W14
.033
350
W14½
.034
328
W15
.035
306
W15½
.036
290
W16
.037
274
W16½
.038
260
W17
.039
250
W17½
.040
234
W18
.041
223
W18½
.042
212
W19
.043
200
W19½
.044
190
W20
.045
182
W20½
.046
174
W21
.047
165
W21½
.048
160
W22
.049
156
W23
.051
140
W24
.055
121
W25
.059
105
W26
.063
92
RÖSLAU Specialty and Zither Wire:
Size 4/0 through 4 come in One Quarter pound rolls.
Size 5 through 11 come in One Half Pound Rolls.
The wire below is NOT in a reel when you get it. It is in an X clip,
and you may want to buy a canister to hold the wire and dispense it moregracefully.
Cannisters are listed up this page.


Wire Size

Diameter
in inches

Common Use

Feet per
Pound

Weight of
Reel

Price

W4/0
.006
10,204
1/4 lb.
$ 50.00
W3/0
.007
7,462
1/4 lb.
$ 27.50
W 2/0
.008
5,714
1/4 lb.
$ 27.50
W0
.009
4,545
1/4 lb.
$ 27.50
W1
.010
3,700
1/4 lb.
$ 21.00
W2
.011
3,033
1/4 lb.
$ 21.00
W3
.012
Zither
2,560
1/4 lb.
$ 21.00
W4
.013
Zither
2,170
1/4 lb.
$ 21.00
W5
.014
Zither
Nasal Surgery
1,886
1/2 lb.
$ 25.00
W6
.016
Zither
Butter Cutting
1,428
1/2 lb.
$ 25.00
W7
.018
Zither
Cheese Cutting
1,136
1/2 lb.
$ 25.00
W8
.020
Zither
Cookies
917
1/2 lb.
$ 25.00
W9
.022
Zither
Cookies
757
1/2 lb.
$ 25.00
W10
.024
Zither
Cheese Cutting
636
1/2 lb.
$ 25.00
W11
.026
Zither
Fishing Leaders
540
1/2 lb.
$ 25.00
You will need to do the math of dividing the length per pound by the amount on a reel.
Some interesting ways our customers have used piano wire:
To suspend heavy deco items
Magicians-- To hang objects so that they look suspended in air
To survey and lay out buildings
Hat bands
A seismograph in Hawaii
Hoop dresses for dolls
To cut "green" clay before firing
Spring manufacturers
To remove broken windshields
To pull electrical and computer wire through tubes and pipe
Cheese cutters
Door gongs
---

BAILING WIRE
This wire is used to hold the piano in the old pick up truck in case you have to haul it to the dump and throw it away.
Find it at your friendly True Value Hardware store. Tell them Pat Summerall sent you :-)


ORDER BY PHONE WITH CREDIT CARD
CALL TOLL FREE: (800) 338-8863
If there is no answer, please leave a message- we do answer our voicemail

OR:
Go to Mail Order Form for printing:
Online help available