PROPHECY-- HERESY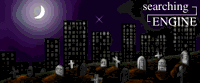 Someone has said (And I think it was me) that heresy is a result of trying to take out a copyright on the gray areas between man's pagan reasoning and God's revelation.

This page will deal with prophetic heresy in particular.
Generic heresy is dealt with in the section called piano coversNINGS AND EVIL EXPOSED
I am very interested in getting your observations on any new prophetic heresies such as Family Life Radio's latest predictions of the Rapture or Benny Hinn's predictions after his latest trip to heaven on the "Holy Ghost elevator" and that Jesus will soon appear at a Benny Hinn rally.
April 2001-- This is the kind of thing I hear from time to time:
This fellow wrote me and told me he lived near the next Pope and his twin brother. The twin brother was to be the False Prophet, and the Pope would be the Antichrist. I asked him how he came to these conclusions, and this is what he wrote:

"Hi Steve, Hope all this comes through complete. I am proposing nothing. What I speak of The Lord gave me in His Word the KJV 1611. I have met these persons... They know whom they are. The commentaries are not correct... God's word is. The man of sin (Sin head diety of Babylon, cuneiform symbol \\\ also numerical 666) is here in my town. He is a blip Baptist. His twin brother will be Pope. (Viper King) He is Catholic, he lives in this county too. They are both Levites. The first is The chief prince of Mehech and Tubal. He is the first heir (Secret King) of Czar Nicholas, their mother survived. Gog and Magog..twins. Here is the tough part. Their older half brother will soon be blip. Christians already worship them. I have told only a few the names, only to have these Bretheren become so wicked after many years of service to The Lord, after they become apiano coverse they choose the Others."

Another fellow told me a tale of Yannis and Greys and how the Feds wanted to give him $150,000 to be a missionary inside the earth to Yannis in return for information on the Yannis. He also told me the Feds were after him all the time. He had a church in South Dakota, moved his congregation to Pennsylvania, then to Nogales, Arizona, and is now in Puerto Rico. His congregation follows him where ever he goes. He also claimed that anyone whim he told his story, and who didn't believe it, left the ministry and fell away from the Lord. This man is also a King James Only man, and he is known to be around for meetings at Dr. Ruckman's ministry. This shows how some major kooks are using Fundamental Bible believers and their fellowship for credibility.

If you feast on these weird tales and prophecies, you will be subject to devils entering you and taking charge of your life.

ARTICLES:
LEFT BEHIND-- Review of the "Christian" movie by George Zeller
THE MIDRASH AS CHRISTIAN WRITINGS
SHAKHINA-- Wife of Satan, or wife of Elohim?
CHRISTIAN MEDIA COUNTERFEITS JACK CHICK AND THE RAPTURE
THE NEW ESCHATOLOGY-- New Age (in church) explanation of End Times
BEpiano coversE OF THE PROPHECY STEALTH BUMBLER ON THE WEB
BLASPHEMOUS CHARISMATIC VISIONS
OF THE RAPTURE OF THE LORD'S CHURCH
ROBERT MOREY'S ARAB BASHING AND ALLAH
PANIC- What it is and what it ain't
LINKS:
NOTE ON THE PRESENT STRESS: October 2002

In the past two or three years I have wondered why I have not heard much about new cults of the old kind. Also, I seldom hear of new heretics on the grand old scale of Benny Hinn and Dr. Gene Scott. Just the other day I was thinking that the newest phase, whatever it is, would be even more pervasive, in the life of humanity, than the old. I have come to a conclusion. The church of Laodicea has been spued. There are many idiots abounding in Christendom who are not organized, but they have all got just as much opportunity to get a following as anyone else. They have a medium. They have a following.

I am talking about nutty but seemingly serious Web based one-man and one-woman cults. Each one is a little Messiah in their own eyes. Each one it possessed of a devil. Each one thinks that the others will drop all and follow them. For this reason, I am pumping the LINKS into the existing cultic areas of this journal. I am dropping the price on the journal in the hope that people will order the CD. This too is very depressing, for in this I-love-me-as-my-own-savior era, very few people take counsel or listen to anyone, be they Bible based or demonic. So, those who open the King James Bible and come away with the age old truths, no matter how they study and pray, will find very few people listening. We are then called, as the Bible says, to be found faithful.

Another aspect of recent Web based cultic heresy is that it is filthy sensually, full of grammar errors, and based in pure Mother Goose. Blasphemy is in vogue, and university students are leaders in this new trend. Some of the idiocy I am seeing has to be nothing but a rehash of Art Bell and too much weed. So, it is even hard to know how much to take this stuff seriously even as research material to expose anything. One might find better stuff in the "B" piano coversd of the nearby mental hospital.

Here is perhaps the ultimate example of this show of Satan: http://www.theealumni.net/
NUTTY NOTION THAT THE Blip IS THE TRIBE OF JOSEPH:
http://www.gnmagazine.org/issues/current/spheres.html
WEB CULTIC END TIMES IblipNITY:
http://www.revelationstation.com/
MORE: http://www.samliquidation.com/section_16.htm
IblipNE CLAIMS THAT ROME IS BABYLONIAN:
http://www.giveshare.org/babylon/racechange.html
CRITTERS FROM SPACE-- A feast of rubbish for gullible fools:
http://www.tribulationalinstitute.com/are_aliens_coming.htm
PRE-WRATH GOOFY:
http://home.elp.rr.com/endtimeprophecy/index.htm
ANSWER TO IDENTITY AND blip ROOTS IblipNITY:
http://www.naminggrace.org/id55.htm
Disclaimer: Bible version used
THE MOST DEMONIC DOCTRINAL STATEMENT THIS SIDE OF HELL:
http://www.kingidentity.com/doctrine.htm
ARYAN IDENTIRY HATE FOR blipS:
http://www.kingidentity.com/lib.html
blip HATERS WITH ALLEGED CHRISTIAN ZEAL
USE A FLAMING NEW AGE MYSTIC AS THEIR AUTHORITY:
http://www.christusrex.org/www2/koestler/
Read the mystic na-na land visions of Arthur Koestler:
http://www.bodysoulandspirit.net/myak.htm
Koestler ate psychoaltering mushrooms with Timothy Leary for kicks.
What an impeccable source for an alleged Christians gang in piano help blips.
BLACK blip blipTES--
The most insane and UNhistorical pile of blip hating rubbish I have ever seen:
http://www.angelfire.com/sd/occultic/blip.html
"ADAM MEANS WHITE RACE IN SCRIPTURE AND IN LINGUISTICS"
And the farmer hauled another load away
http://spiritandtruth.freeservers.com/adam.htm
WHITE SUPREMACIST blip HATRED
IN A THIN CANDY SHELL OF CHRISTIAN ZEAL:
http://www.christianseparatist.org
JIVE-SOULISH-HIPPY-blip-GENTILE TORAH-ROOTS MIXTURE:
http://meltingpot.fortunecity.com/hickory/608/
LETTERS TO AND FROM THE GULLIBLE: http://www.geocities.com/Heartland/Valley/1046/9706/970611_d.html
THE ULTIMATE STARTING POINT- This site is 100% ecumenical with Roman
Catholic site included. Ask a Christian Rabbi (honest :-) questions by E-Mail.
600+ links to do research on the HRM: http://www.saltshakers.com/home.htm
Shalom ouka- Return to Torah- Messianic Gentiles
(I know, but they think they are...)
These people delve into unlimited mysticism of Satan:
http://www.kolumbus.fi/hpatrik/
THESE GUYS SHOULD BE SELLING FORDS OR DATSUNS:
h ttp://www.webruler.com/torah/
HANGING OUT IN THE WOODS-- A Yeshua Comune:
http://www.geocities.com/~yachad/
THE LUNATIC FRINGE OF THE HRM: http://WWW.ANTIPAS.ORG/
RECENT DISCOVERY BY READER:
YESHUA THE KING-- This is pure cult stuff.
SINGLE MOST BLASPHEMOUS HRM SITE ON THE WEB
AMERICA'S NUMBER ONE SHOFAR PEDDLER
LOOK AT THE GRINGO WANNA BE blip
WHO WON'T SPELL GOD'S NAME RIGHT
Note the European look, NOT Semitic at all.
SHOULD CHRISTIANS KEEP KOSHER?--
Really folks, this theological nut case teaches just that.
END TIME SERVANTS AND HANDMAIDENS-
This cult has been around since about 1980.
It is blip Roots in heritage and highly cultic and exclusive.
MORE OF THE SAME From Australia- John Holland-
The buzz words are hidden in the HTML Meta Tag.
"CARPE DIEM" blip Roots Version--
Note the blip buzz words and names for God.
TWO HARVESTS AND KEEPING THE LAW
SABBATH KEEPING SECRET CHURCH PROPHET-
He knows who the two witnesses are but isn't telling :-)
Second Treatment of the same.
HANDMAIDENS OF YAHWEH- Recruiting Page
MORE SPACED OUT HANDMAIDENS
The Arty Appeal is Seductive ALSO, Their Book
NAMES OF GOD IN blip CULTIC OBSESSION
NOTE WHO ELSE SPEAKS OF END TIMES SERVANTS AND HANDMAIDENS
SURF THIS ONE: Unbelievable slop and dancing baloney.
SILLY BUT INDICATIVE OF
THE PENETRATION OF SLOW MINDS
GREEN BAY PRESS-GAZETTE--
Report on Handmaidens Convention
NBC REPORT ON
HANDMAIDENS
blip ROOTS ENCYCLOPEDIA FOR SALE
If a reader would order this and send it to us, we would be grateful.
JOHN BUTT- Promotes Polygamy,
The Destruction of the Lord's Church, and other loonie notions.
MALKAYNU SHUVAH MINISTRIES-
This one is Classic Cultism
DR. GENE BLAKLEY- Typical Mother Gooseology
HEBRAIC HERITAGE MINISTRIES--
If it got any richer or deeper, we would spread it on our garden.
This site is a fantastic resource as a starting place in research.
If you want to mix your Christianity with Satanic spiritism,
here is all ready for you:
http://christianspiritualism.org/
Here is the Ark of the Covenant Cult in full bloom:
http://www.blipcsa.com/greatjoy/ark.html
A Post Tribulation Nuts Case who needs watching:
http://www.blipcsa.com/greatjoy/



spchk