SMOKE AND MILDEW CONTROL
One of the biggest concerns after a home fire is getting rid of the odor of a fire. Unfortunately, this is also among the most difficult activities. Records which survived the 1906 San Francisco fire and are today in the National Archives still smell strongly of smoke — over 90 years latter.
Besides the use of chemicals to mask the smell, there are two general approaches used commercially. One is called Thermal Deodorization and the other is Ozone Treatment. Ozone is a viable choice with pianos, but frying them is NOT. Heat treating a piano will cause the frame to over dry and come apart.
Remember, too, that the source of the odor can be very complex. For example, with furniture, the smell may be literally on the surface in the soot; or it may in impregnated into the finish, especially if the finish was softened by the fire. A softened finish should be replaced completely.
Ozone provides effective purification of air and water from bacteria's, viruses and other microorganisms, and ozone eliminates odors without producing any hazardous byproducts. Its natures own purifying process. It is the odor cancelling quality of ozone that we are dealing with. Ozone also kills mildew. For this reason, pianos which have been affected by smoke can be deodorized by ozone treatment, and pianos which took on mildew by being stored or used in damp areas can have the mildew virtually killed off completely.
Please read our page on ozone, mildew, and moth treatment carefully.
See our page of Humidity Meters and Mold Control and Prevention Products
SMOKE COUNTERACTANT-- 9-D-9
The ideal product for initial suppression spraying of charred and burned
surfaces-especially for fires of wood or synthetic origin. Also used as an
additive to wall, upholstery and carpet cleaning solutions. 9-D-9® is a
highly-concentrated general purpose smoke odor counteractant. 9-D-9 is
specially formulated to counteract fire and related smoke odors.

This product should not be used alone in water. It counteracts smoke by
being added to a cleaning solution which actually does the work of
releasing the smoke and oily deposits from fire and smoke. It can be
added to any cleaning solution and will not alter the action of the cleaner.

We cannot promise the finish of the piano will be helped or preserved by this
product. It is ONLY for the use of eliminating smoke odor, after which, you will
have to restore or polish the finish.

Dilutes 1 to 3 ounces per gallon of water
Additive to wall, upholstery and carpet cleaning solutions
General purpose smoke odor counteractant
NOT for Thermal Foggers

Mixing: Light smoke odors add: 1-3 ounces of 9-D-9 per gallon of
lukewarm tap water. Moderate smoke odors add: 2-4 ounces of 9-D-9
per gallon of lukewarm tap water. Heavy smoke odors add: 4-6 ounces
of 9-D-9, 1-2 ounce of Last Resort per gallon of lukewarm tap water.

Application: Spray onto source of odor with pressure sprayer. Add to wall
and fiber cleaning solutions as needed. See label for additional instructions.

PRICE: One Gallon- Part Number- UN-9D9 $ 85.70
SMOKE COUNTERACTANT AND MASK-- Last Resort
A water emulsifiable and solvent soluble ultra-heavy duty odor counteractant
booster. Last Resort is used for chemical containment on heavy smoke odors
and as an odor decontaminate for dead body/carrion odors. This may be the
single most effective solution to deal with skunk odor.

We suggest you first damp wipe the piano surfaces with a water and cleaning
solution. After it is dry spray and wipe the piano interior and outside with
Last Resort. Keep what is left handy for odor issues that seem to be beyond help.

We cannot promise the finish of the piano will be helped or preserved by this
product. It is ONLY for the use of eliminating smoke odor, after which, you will
have to restore or polish the finish.

This product is also ideal for cleaning the inside of a piano and canceling out
the odor producing effects of smoke damage.

Heavily concentrated
For heavy smoke odors
For dead body or skunk odors
Can be mixed with 9-D-9
Technical support available

Last Resort is the world's strongest odor counteractant. Last Resort is the
product to use when other products or systems fail. Last Resort destroys dead
body odors, skunk odors, severe pet and smoke odors, etc.

Mixing: For heavy smoke odors, add 3-6 ounces of 9-D-9®, and 1-2 ounces of
Last Resort to one gallon of lukewarm tap water.

For dead body or skunk odors on colorfast structural surfaces, use 3 ounces of
Last Resort® per gallon of water.

Application: Contact spray onto odor sources. See label for additional instructions.

PRICE: One Quart- Part Number- UNS-LAST-RESORT $ 63.00
MILDEW KILLING AND RESTRAINT- Product X-580
X-580 is the first natural formulation in the world to combine bactericides,
fungicides, deodorant and insecticides in one formula. A single application
kills insects, mold, mildew and bacteria odors while protecting against a
variety of germs.

Phenolic disinfectant with insecticide
Ready-to-use
EPA registered
Covers 375 sq. ft. per quart
Technical support available

X-580 KILLS INSECTS
X-580 contains pyrethrum, a naturally-derived insecticidal ingredient
harvested in Africa from the pyrethrum daisy (Chrysanthemum cineraiifolium).
Because this natural ingredient is so powerful, X-580 protects pets and family
against harmful insects like fleas, ticks, lice, bedbugs, mosquitoes, mites,
roaches, wasps, centipedes and other critters. X-580 even kills flying and
nuisance insects.

X-580 IS APPROVED FOR SOFT SURFACES
Unlike ordinary disinfectants whose application is limited to hard, non-porous
surfaces (like floors and countertops), X-580 is approved for use on exposed
surfaces like bedding, mattresses, upholstered furniture, drapes and carpet.

RECOMMENDED AND TRUSTED
Cleaning and restoration experts have used and relied upon this brand for
over 30 years. Industrial hygienists and environmental consultants trust this
chemical and specify it when they guide and advise professionals handling
microbial remediation, odor removal and pest control protocols. In many
ways, water-based X-580 is a miracle of science; it is the first combination
of disinfectant, fungicide, antimicrobial, mildewcide, bacteriostat, fungistat,
insecticide and deodorant ever produced. That is a distinction that cannot be
dismissed when you wage war on pests.

PRICE: One Quart- Part Number- UNS-X-580 $ 44.50
OZONE GENERATORS
OZONE KILLS MOLD, MILDEW, AND IT ERRADICATES SMOKE ODOR
SMOKE ODOR EDADICATION WITH OZONE
The Air-Zone® XT-120 & AirZone® XT-240 is designed for
household rooms, & mild odor removing ozone shock treatments of small areas.

The Air-Zone® XT-120 & AirZone® XT-240 feature a brand new 21st century
method of producing ozone. The permanently mounted ozone elements inside
the unit produce pure ozone with no measurable nitrogen oxides that can
make some air purifiers dangerous and offensive.

These units also puts out a sensible amount of negative ions that help scrub
the air clean, and cause many floating particles of dust to simply fall to the
floor.

They are designed for continuous or timed air cleaning & odor control in
bedrooms, offices, and similar areas. They both have fully variable ozone
control, and a built in "Burst" timer that makes it perfect for use in occupied
areas.

The XT-120 and the XT-240 are perfect for dorm room air purification.

Not as versatile as the XT-400 or XT-800, they are economical alternative in
smaller situations.

They can effectively eliminate cigarette smoke and many other types of odors
in your home. The XT-120 / 240 series now include a free "Burst Timer". This
sophisticated electronic timer makes the unit extremely versatile for room air
purification. The user can set the timer to have the unit give "bursts" of ozone
for either 10, 20, 30, 40, 50, seconds per minute. This allows there to be very
short bursts of ozone instead of a continuous blast. That means these units can
be used in the smallest of rooms without becoming overpowering. No other air
purifier has this type of useful timer built right in! Perfect for a bedroom or office.

These are very powerful units. The ozone output levels barely have to be raised
above their lowest settings to clean the air in room sizes mentioned.

They are also strong enough to give light ozone shock treatments to small areas,
like the inside of a piano, to remove strong odors.

Small but extremely powerful, these units have the highest ozone output for
any ozone generators available for the price anywhere! These units blow the
doors off of units cost 2 & 3 times the price. They have to be tried to be believed.
These units actually attack and kill the source of the offending odors in a way
that ionizers cannot.

CAVEAT EMPTOR: You must be willing to take full responsibility for the use of
the ozone generators we sell. We cannot predict how you will use them, and
we cannot predict how you or other people in and around your home will
react to ozone.
MILDEW AND MOLD ERADICATION WITH OZONE
Mold and mildew can only be eradicated with high levels of ozone. This can ONLY be
done with NO people in the room to inhale the ozone because the levels are high enough
do cause breathing and other problems.

READ INSTRUCTIONS FOR MOLD AND MILDEW ERADICATION

The AZXT-120 is powerful enough to clean the air in a room
15 feet by 15 feet or larger in a matter of minutes.
PRICE: Part Number- AZXT-120 $ 262.00

The AZXT-240 can purify the air in rooms up to 30 feet by 30 feet.
PRICE: Part Number- AZXT-240 $ 325.00

__________________________________________

The Air-Zone Advantage

Zero Nitrogen Oxides !!

Durable strong Ozone Generating Elements

Easy Cleaning of the Elements

Old style ozone "plates" may create large amounts of Nitrogen Oxides which are offensive, irritating, and dangerous. Air-Zone's patented ozone elements are in a permanently molded housing, that require NO adjustment whatsoever. They also don't produce dangerous Nitrogen Oxides.

Air-Zone® uses 24 carat gold plating in our United States Patented ozone elements to help prevent corrosion. We also use high temperature, shatter resistant, tempered glass in our innovative ozone elements. Old style ozone "plates" consist of flimsy, easily corroded, steel screens and delicate, thin pieces of glass or mica, less than a millimeter thick. They must ALWAYS be kept perfect alignment or there is a chance that screens will touch and the transformer will short out and become a fire hazard. We do not use MICA ozone plates in our ozone generators. MICA is the cheapest and worst material to use in an ozone plate. MICA easily breaks, flakes apart, burns, and shorts out the generator. Stay far away from any ozone generator using a MICA ozone plate.

If not cleaned and aligned constantly, old style ozone "plates" will produce less ozone, and possibly even spark out dangerous high voltage electricity. Air-Zone's® patented ozone elements solve all these problems. Old style ozone "plates", first designed in the 1800's, must be removed, scrubbed clean, dried, and be meticulously reassembled, or they will not work correctly. Even with all that work, their life span is notoriously short.

Air-Zone's® low cost, patented ozone elements can be quickly cleaned with the special included element cleaning tool we include with every ozone generator. They can be replaced in minutes with a screwdriver. Old style mica ozone "plates" consist of 4 separate parts. Each of the 40 pieces in a competitors 10,000 mg/hr ozone generator must be meticulously installed and aligned for the ozone machine to work properly. Our corona discharge elements are many more times powerful than UV Ultraviolet bulbs.

Read our page on ozone treatment carefully please.

Read here to learn more about the use and safety of ozone
This site is not our site. Use your browser Back button to return to this page.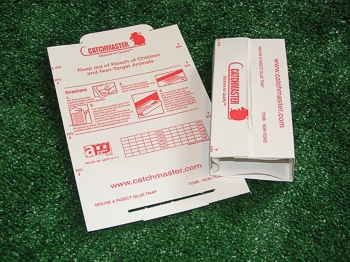 MOUSE TRAPS
Nobody likes to admit that mice have invaded their home. A mouse takes up residence, collects food from the pantry and dogs food dish, and may even be well on the way to raise a happy little family of more mice before you see the tell tale evidence of the mouse.

Mice LOVE upright pianos. They especially like to make house under the keys. There are three sections under there, living room, pantry, and restroom. Many times I have opened up an upright piano that had something restricting the keys from dropping all the way, only to find a mouse apartment in full progress.

Our MouseMaster traps will catch the mouse when it first enters the piano down in the bottom area. It smells of natural real peanut butter, but the trap has a thick layer of extremely sticky substance that catches the mouse and holds it securely once it steps inside the box. Just fold the box up by the instructions, remove the protective layer, and put the trap in the bottom of the piano. You will need to remove the bottom "kick board" by lifting or turning the lever that secures it at the top in order to open the bottom area.

Part Number- Mouse CM72MB

Price- $ 2.00 each or $ 13.00 for Ten


ORDER BY PHONE WITH CREDIT CARD
CALL TOLL FREE: (800) 338-8863
If there is no answer, please leave a message- we do answer our voicemail

OR:
Go to Mail Order Form for printing:
Online help available