HOME MAKERS AND PERSONAL STRENGTH- Here is help for ladies who Keep the Home as the Bible teaches. Defending the Home, Courtship, Marriage, Personal Strength, Home Schooling help, Worldwide Recipe Resource, Recipes, Home Making hints, Shopping Helps, Witnessing Ideas, Grandparenting, and Child Raising S
u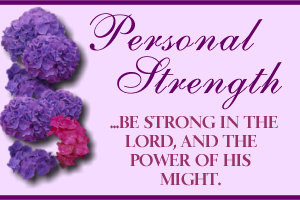 Psalm 19:14 Let the words of my mouth, and
the meditation of my heart, be acceptable in thy sight,
O LORD, my strength, and my redeemer.

Salvation -- A study for perilous times.
Thought Provoking -- Verse by verse Bible study. Devotional thoughts. Encouraging words. Updated 1/03

Through the Deep Waters -- Testimonies of God's sustaining help and strength.
Word Games With Your Soul -- A comparison of the King James Bible with the New King James Version.
---

Disclaimer: Versions other than the KJB, and possibly some content.
The people who "own" these web pages do not necessarily agree
with everything or any of what we have on our pages.
Please do not harass them about it. Thank you. :-)
Weigh Down Errors:
http://www.carm.org/features/weighdown.htm
http://www.sbcbaptistpress.org/article.cfm?articleid=6666



spchk mt/se
background and graphics by mary vannattan