Genesis 2:8 And the LORD God planted a garden eastward in Eden;
and there he put the man whom he had formed.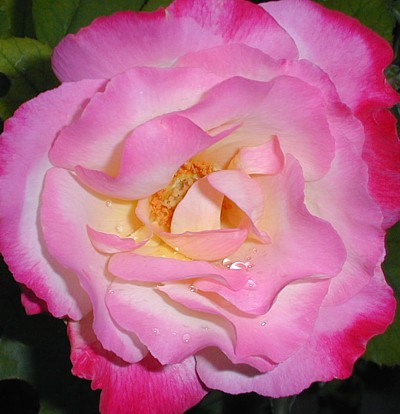 Isaiah 35:1 The wilderness and the solitary place shall be glad for them; and the desert shall rejoice, and blossom as the rose. 2 It shall blossom abundantly, and rejoice even with joy and singing...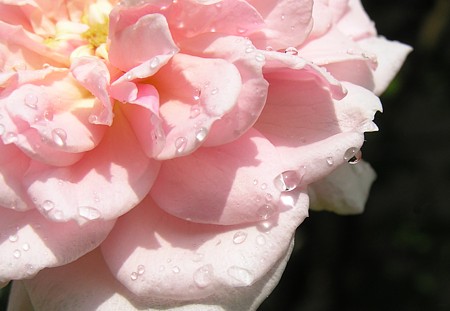 Psalm 147:8 Who covereth the heaven with clouds, who prepareth rain for the earth, who maketh grass to grow upon the mountains.
Song of Solomon 2:11 For, lo, the winter is past, the rain is
over and gone; 12 The flowers appear on the earth; the time
of the singing of birds is come, and the voice of the turtle is heard in our land;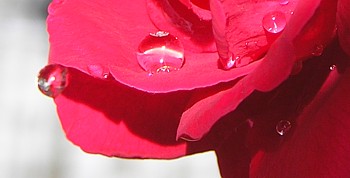 Job 38:28

Hath the rain a father? or who hath begotten the drops of dew?
Psalm 68:9

Thou, O God, didst send a plentiful rain, whereby thou didst confirm thine inheritance, when it was weary.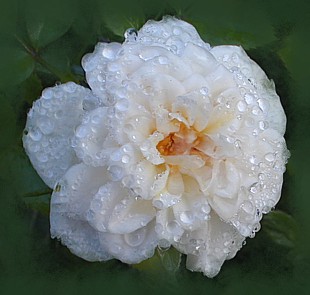 Proverbs 3:19-20
The LORD by wisdom hath founded the earth;
by understanding hath he established the heavens.
By his knowledge the depths are broken up, and
the clouds drop down the dew.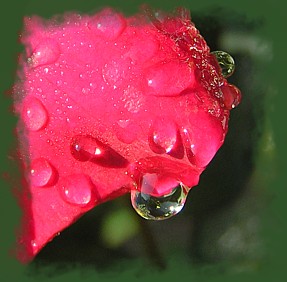 Isaiah 55:10 For as the rain cometh down, and the snow from heaven, and returneth not thither, but watereth the earth, and maketh it bring forth and bud, that it may give seed to the sower, and bread to the eater: 11 So shall my word be that goeth forth out of my mouth: it shall not return unto me void, but it shall accomplish that which I please, and it shall prosper in the thing whereto I sent it.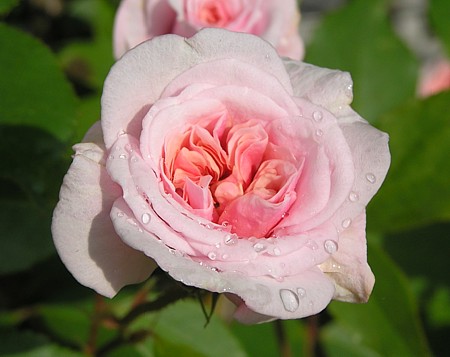 Deuteronomy 32:2 My doctrine shall drop as the rain, my speech shall
distil as the dew, as the small rain upon the tender herb, and as the
showers upon the grass: 3 Because I will publish the name
of the LORD: ascribe ye greatness unto our God.
graphics, background and all photos except logo by mary van nattan
3. QUIET OTHER PLACES IN THIS JOURNAL

4. A LITTLE QUIET TALK WITH UNCLE STEVE

6. QUIET WHIPPED PREACHERS-- DON'T GIVE UP

8. QUIET WITH JOY HARDIN ON THE PIANO

10. QUIETNESS WITH WHOLE SCREEN PICTURES OF GOD'S CREATION-- Long Load-- Graphic intensive.

11. QUIETNESS IN BLACK AND WHITE

15. DELIVERANCE FROM GUILT AND GUILT MONGERS

16. QUIET REST

17. HEAVEN

18. THE GOOD SHEPHERD-- Very Special Page by Mary Van Nattan

19. LOOKING BACK-- This is a time when it is OK

20. QUIET IN THE GARDEN NEW

21. A QUIET PLACE TO EXALT THE LORD JESUS CHRIST

22. THE SHIPS THAT WON'T GO DOWN- By Henry Lawson NEW

23. THE SOP OR THE SAVIOR OF THE SOP? NEW