HOME MAKERS HOME SCHOOLING-Here is help for ladies who Keep the Home and teach there. Learn from other ladies' experiences. Curriculum discussions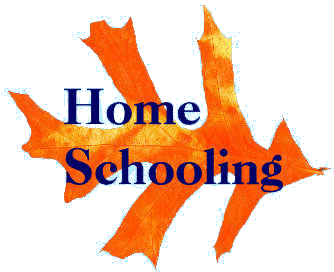 Deuteronomy 6:5 -7 And thou shalt love the LORD thy God with all thine heart, and with all thy soul, and with all thy might. And these words, which I command thee this day, shall be in thine heart: And thou shalt teach them diligently unto thy children, and shalt talk of them when thou sittest in thine house, and when thou walkest by the way, and when thou liest down, and when thou risest up.
---
Quotable:
When a man who is honestly mistaken hears the truth,
he will either quit being mistaken or cease to be honest.
--unknown
The world is not indifferent to intelligence, it is actively hostile to it.
--unknown
The road to success is lined with many tempting parking spaces.
--unknown
You have to nip ignorance in the bud;
otherwise when it's full bloom you have a full blown fool.
-- Steve Van Nattan

---
Departments:
Curriculum
Where to find what you need;
Editorials and comments on various curriculums
and home schooling "helps."


Facing the piano helps
Dealing with the piano helps, both from
authorities and family/friends.


Replacements
Replacements for the "accepted" worldly standards
in various areas including literature and memorization.


The Truth About...
This section is devoted to giving the truth
about various subjects that are misrepresented
or just plain lied about
in the common "party line" of American education,
Christian or not.


Lost History
The things that got "lost" along the way.


The Lighter Side of Home Schooling
Just for fun. :-)



LINKS
Disclaimer: Versions other than the KJB, and possibly some content.
The people who "own" these web pages do not necessarily agree with everything or any of what we have on our pages. Please do not harass them about it. Thank you. :-)
Home School Sites,
general helps and items of interest.
Fun problems for math and geometry students
http://www.olemiss.edu/mathed/contest/
Speeches of Historic Value (Some of by men who are not God-fearing, but they are useful.)
http://www.wfu.edu/~louden/Political%20Communication/Class%20Information/SPEECHES.html
Subscribe to a list of Home Schooling families in Alaska:
VHEST-subscribe@onelist.com
---



This is a black ribbon page.

spchk mt/se
background and graphics by mary vannattan
The oak leaf in the logo came from the Ken Kahler
grounds in Delton, Michigan, circa 1983.